Welcome to our guide on playing online slot machines real money in the Philippines! 
Here at Nustabet Gaming, we understand that online slots can be confusing for beginners, so we've put together this comprehensive guide to help you get started.
What Online Slot Machines Are?
First and foremost, let's talk about what online slots are. Online slot machines are virtual versions of the traditional slot machines found in physical and online casinos. They usually consist of three or more reels, which spin when you click a "SPIN" button or pull a lever. The goal of the game is to line up symbols on the reels in a winning combination.
How Online Slot Machine Games Work?            
At the heart of every online slot game is a random number generator (RNG).  
This is a computer program that generates random numbers, which determine the outcome of each spin. Every time you hit the spin button, the RNG generates a new set of numbers that correspond to the position of the symbols on the reels.
The goal of the game is to land winning combinations of symbols on the paylines.  
The more matching symbols you land, the higher the payout. Different symbols have different values, and some games have special symbols like WILDs and SCATTERs that can trigger bonus rounds or free spins.
The payout percentages for online slot games can also vary.  
Some games offer higher payouts than others. It's important to note that while slot machine games are a form of gambling, they are ultimately based on luck. There is no way to guarantee a win, and the outcome of each spin is completely random.  
The Jili Super Ace slot game has a return to player (RTP) rate of 97.27%, while the Fa Chai Chinese New Year slot game has an RTP of 96.5%.            
3 Important Slot Game Terms for Beginners
1. Paylines            
Paylines are one of the most important concepts in slot games. The number of paylines can vary from game to game, and some slots even have hundreds of ways to win. If a winning combination of symbols lands on that line, the player wins a payout. 
→ Here are some payline samples for a 5x3 slot game at the table below: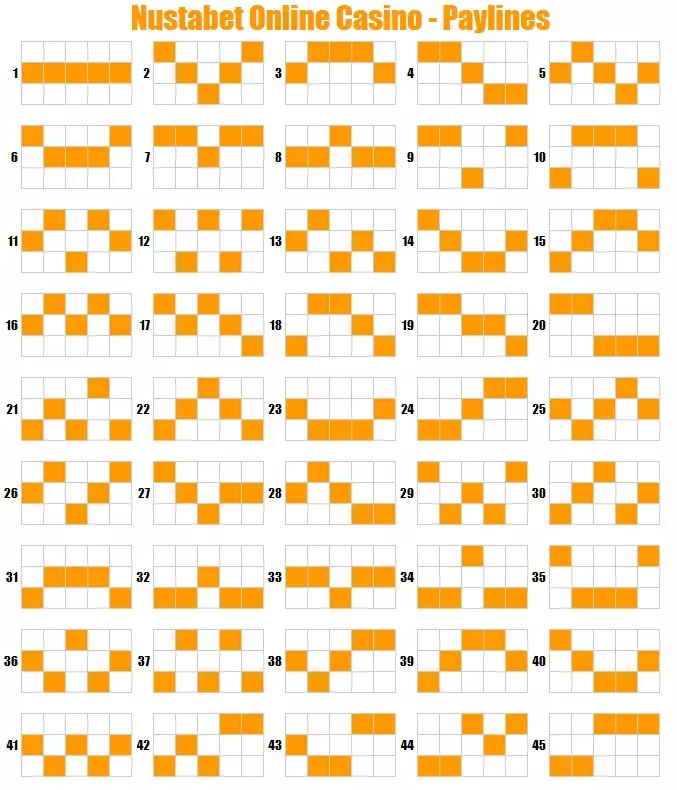 2. Wild            
A Wild symbol can substitute for any other symbol on the reels, except for scatters and bonus symbols. This means that if you have two matching symbols on a payline, but the third symbol is a Wild, you'll still win a payout.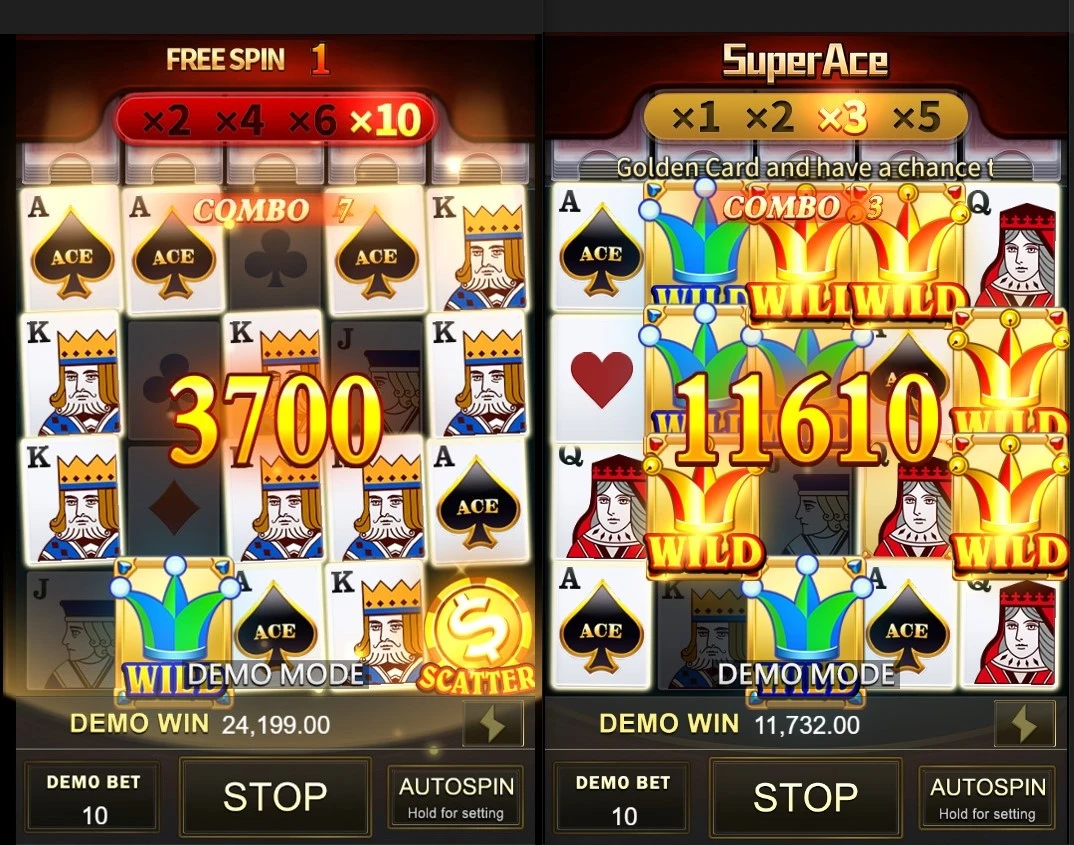 3. Scatters            
Scatters are symbols that can trigger special features in a slot game. Unlike other symbols, scatters don't have to land on a payline to be activated. Instead, they can appear anywhere on the reels and still trigger a bonus round, free spins, or other special features.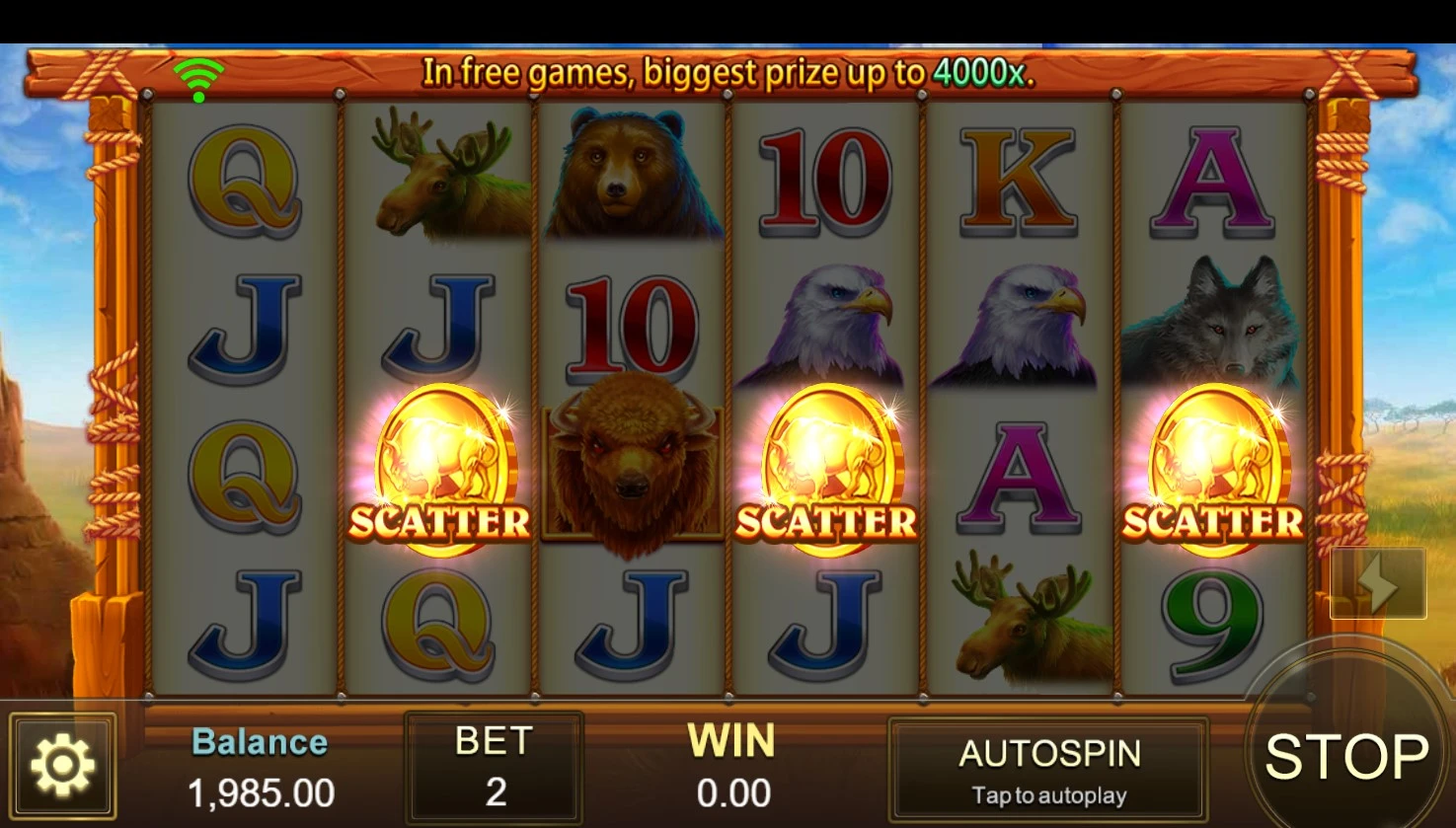 Now, let's move on to the basics of playing online slots.
1. Choose a reputable online casino          
The first thing you need to do is choose a reputable online casino. You want to make sure that the casino you choose is licensed and regulated by a reputable authority, such as The Philippine Amusement and Gaming Corporation (PAGCOR).
2. Create an account            
Once you've chosen your casino, it's time to create an account. This usually involves providing your personal details and creating a username and password. You may also need to verify your identity by providing some form of identification.
| Read More: Nustabet Online Casino Guide          
3. Deposit Money            
Next, you'll need to deposit some money into your account. Most online casinos accept a variety of payment methods, including credit and debit cards, e-wallets like GCash, and bank transfers. Choose the method that works best for you and follow the instructions to make your deposit.
4. Choose the Slot Game            
Choose the slot game you want to play and set your bet size. You can usually adjust your bet size by clicking the plus and minus buttons next to the "Bet" option.
| Read More: 2023 Top 5 Fa Chai Slot Games | Real Money Earning Games Philippines           
| Read More: Top 5 Jili Slot Games | Slot Online Casino Using GCash Philippines          
5. Spin the Slot Game            
Once you've set your bet size, click the "Spin" button to start the game. The reels will spin and come to a stop, revealing the symbols. If you've lined up a winning combination, you'll be paid out according to the paytable.
3 Strategies for Winning Online Slot Machine Games
If you're looking to win big at online slot machines in the Philippines, you may be wondering if there are any strategies you can use to increase your chances. Here are some strategies for winning online casino slot games:
1. Choose the right game            
Not all online slot games are created equal. Some have higher payout percentages than others, and some have special features like bonus rounds and free spins that can increase your chances of winning. Do some research before you start playing to find a game that suits your preferences and has a good RTP and payout percentage.
2. Play max bet on progressive jackpot games            
If you're playing a progressive jackpot game, it's important to always play the maximum bet. This gives you the best chance of hitting the jackpot, which can be life-changing in some cases.
3. Practice good time management            
It can be easy to get caught up in the excitement of playing online slot games, but it's important to take breaks and not spend too much time playing. Set a time limit for yourself and stick to it.
Remember, there is no guaranteed strategy for winning at online slot games. Ultimately, these games are based on luck, and the outcome of each spin is completely random.
Once you have money in your account, it's time to start playing!
1. Responsibility             
Firstly, it's important to remember that online slots are games of chance. There's no guaranteed way to win, so always gamble responsibly and only bet what you can afford to lose.
2. Know the Rules            
Secondly, make sure you understand the rules of the game before you start playing. Each slot game is different, so take some time to read through the paytable and any other instructions before you start spinning the reels.
3. Bonuses or Promotions            
Finally, take advantage of any bonuses or promotions that are available to you. Many online casinos offer welcome bonuses, free spins, and other rewards to new players. These can be a great way to boost your bankroll and increase your chances of winning.
Playing online casino slots can be a fun and exciting way to pass the time. By choosing a reputable casino, understanding the rules of the game, and gambling responsibly, you can enjoy all the thrills of the casino from the comfort of your own home.
Conclusion
So, that's a basic overview of how online slot games work. With this knowledge, you'll be better equipped to enjoy and potentially win big on these exciting games.
Online casino slot games have become increasingly popular in recent years, and for good reason. These games offer exciting gameplay, with the potential for big payouts and a wide range of themes and features to choose from. However, it's important to remember that these games are primarily based on luck, and there is no guaranteed way to win.
When playing online slot games, it's important to gamble responsibly and set a budget for yourself. Take advantage of bonuses and promotions, and choose games with high payout percentages and special features that you enjoy. Remember to take breaks and not spend too much time playing, and always play within your means.
Overall, online slot games can be a fun and potentially rewarding form of entertainment when enjoyed responsibly. With the right mindset and a little bit of luck, you could hit the jackpot and walk away with a big payout. So why not give them a try and see if lady luck is on your side? 
 
  Play Online Slot Machine in the Philippines !