Recently, E bingo has caused a whirlwind in the Philippines. Whether you are a lucky bingo fan or a player who signed up for an online casino after COVID-19, you must know that Jili Games has released a series of E bingo. According to the statistics of the data analysis system of the online casino, Lucky Bingo and Jackpot Bingo are two real money games that are most popular among Filipinos.                
E bingo makes anyone who has never played fall in love with it once they try it.               
☀ A Quick Look at Lucky Bingo Rules ☀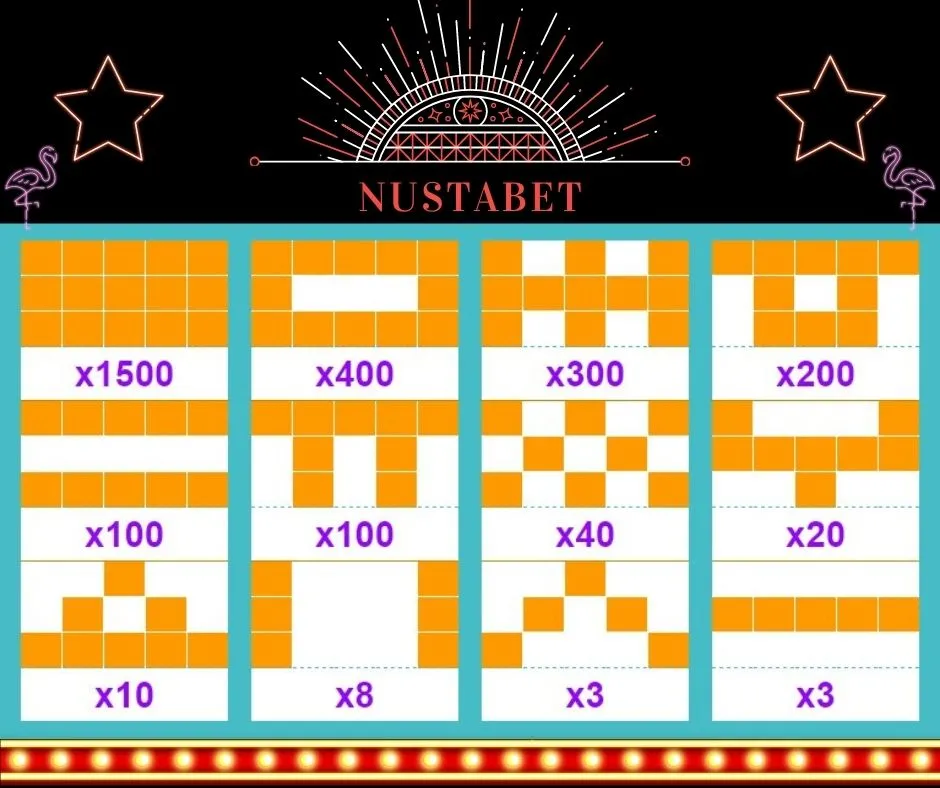 Lucky Bingo cards are made up of 3 rows with 5 numbers each, so there are 15 squares in total. The numbers range from 1 to 90 and the player needs to cover five numbers in a row vertically and horizontally to win the game. One thing that makes playing bingo online different than playing it in person is that you have more chances to win the e bingo game online.                
How to start Lucky Bingo?                
Select the number of bingo cards. Options are from 1 to 20 cards.                

Select the BET amount. Contains 1, 2, 3, 5, 10, 20, 30, and 50.                

There are more than 12 ways to connect bingo. The system will automatically mark the winning numbers. Contains one horizontal line, two horizontal lines, triangles, hollow rectangles, etc.                

Free to choose whether to buy an Extra Ball to increase the possibility of winning.                

Doubling mechanisms: Wild Ball, BONUS pattern, and green roulette.                
☀ How To Win More - Lucky Bingo Bonus Time ☀               
1. BONUS Bingo Lines                
Once the player has selected the number of bingo cards and BET numbers, the Jili system will select the BONUS pattern from 12 methods of connection. When the player's bingo card matches the pattern of BONUS, he will not only win the real money of the connection but also get more than 200 BONUS real money.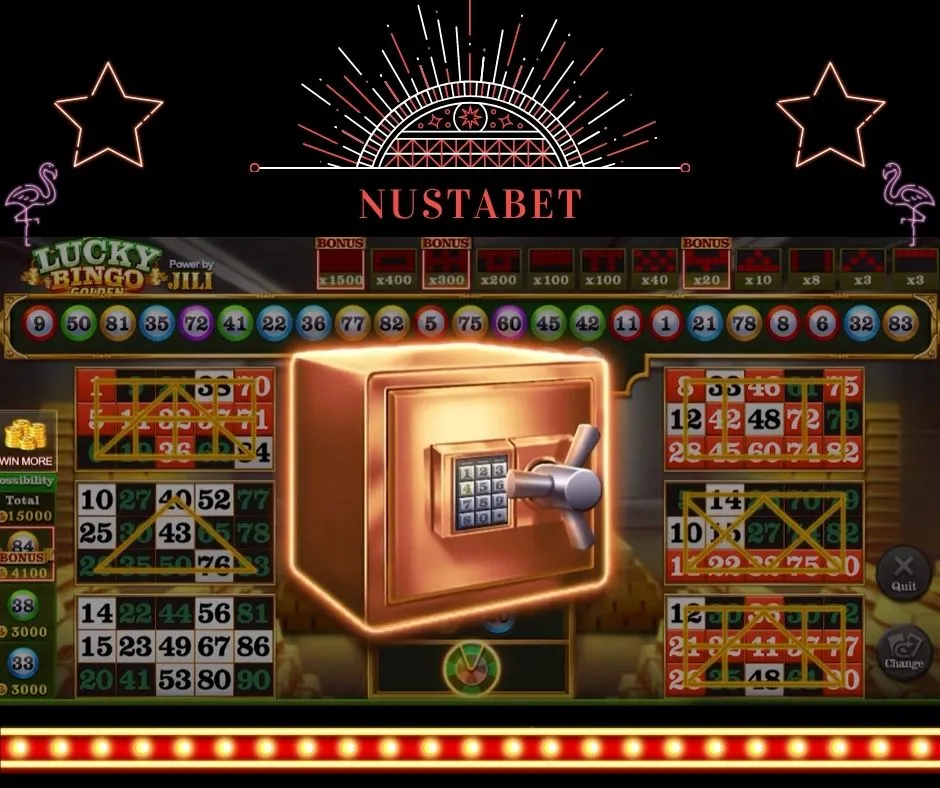 2. Golden Numbers | up to 2000x                
Golden numbers will randomly appear in the first 30 numbers and the Extra Ball. When the golden number appears, the player can get a golden brick. Collect three golden bricks to get a chance to spin the wheel for free.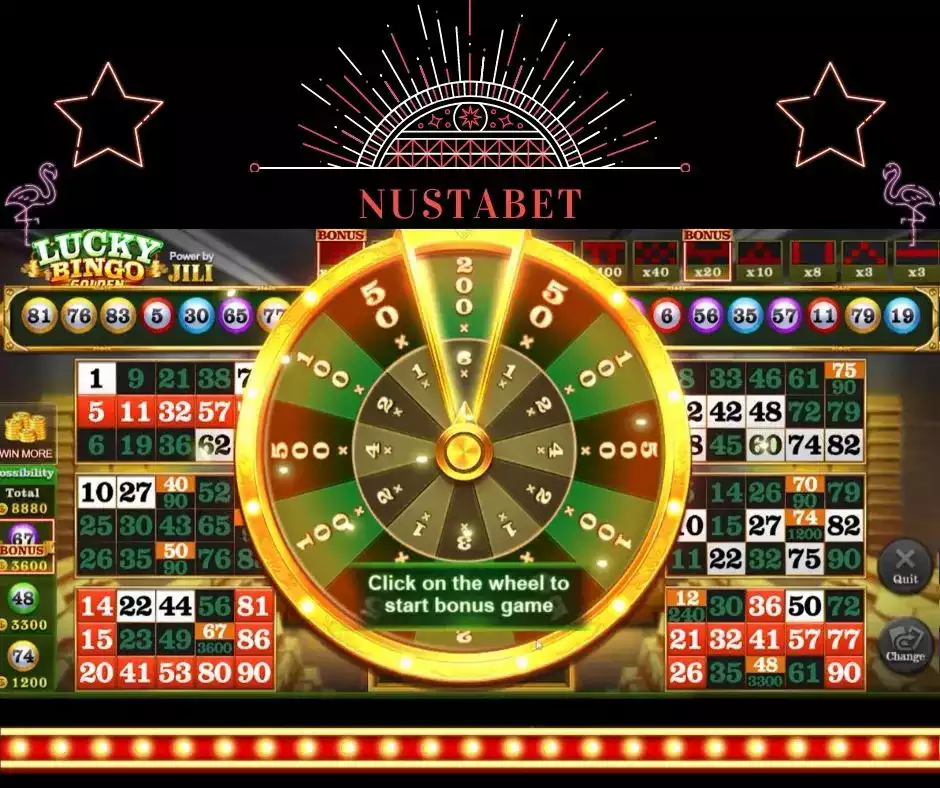 The roulette wheel has an inner ring and an outer ring.                
The inner circle represents the bonus multiple of a single BET, including 1x, 2x, 3x, and 4x.                
The outer ring is an additional multiple, including 10x, 20x, 40x, and 100x.                
When accumulating golden bricks, you must pay attention to how many you have accumulated now. When you collect 6 golden bricks, colored light spots will appear on the green roulette wheel. At this time, the reward multipliers in the outer circle will become 50x, 100x, 200x, and 500x! What a high multiplier this is!                
Example:                 
BET is 30. When you get the 2,000x bonus, the total bonus is 60,000.                 
Can't wait to test your luck?! Start playing Lucky Bingo Online for real money!  Don't forget to Register First !  
3. Wild Ball | Guaranteed Connection                 
Among the 10 Extra Balls, each one has a chance to appear as a Wild Ball. Is there anything special about this ball? Yes! You guessed it. Like Jackpot Bingo, the system will list four numbers that can be connected and mark the money that each number can win. Usually listed from left to right according to the amount of money won. The number on the far left represents the most real money that can be won while connected.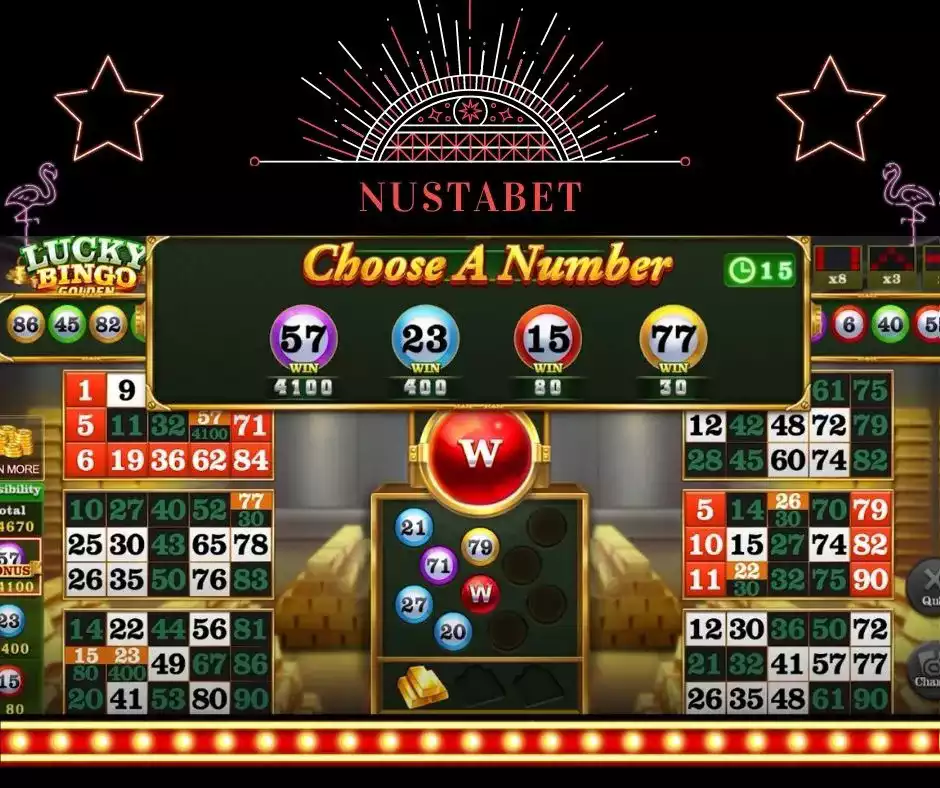 Reminder:                 
Don't forget to evaluate the patterns that can get BONUS. If the connection bonus plus BONUS is greater than the first number, remember to choose this number.                
4. Free Ball | Random Connection                
Free Ball is very free as its name suggests, that is, random selection. This free ball randomly selects one of the numbers that can be combined to form a bingo pattern. Yet another mechanism for testing luck.           
1. Freely                
Online bingo players are able to play the game at any time of day or night, without having to leave their homes. This means that when you work remotely at home, you can play a round or two of Lucky Bingo during breaks such as lunch breaks or tea time. Relieve the pressure of work and regain enthusiasm for your work. In addition, housewives are at home waiting for laundry, waiting for children to finish class, or waiting for the dough to ferment. These fragmentary and boring moments can be filled by playing bingo online.                
2. Flexible                
They can also play on their mobile devices, tablet or laptop, which means they can play when they're commuting or waiting for an appointment.                
I know a lot of people who fight because their friends or partners are late. Whether it's missing a train, a restaurant reservation, or a romantic movie, these things can mess up the anticipation of a date. I once watched a short video in which the hero always carried a book with him. Every time he has an appointment with the heroine, he waits for her downstairs while reading a book. Although the heroine is often late, the hero is not angry about it. Because he didn't waste his time waiting. Maybe some people don't like to read or the bag can't fit a heavy book. That's okay too.                
Because we will definitely go out with our mobile phones. Next time you have a date with someone, use the waiting time to play online bingo. You might make unexpected progress with an ambiguous girl or boy. Not getting angry and not fighting can make each other's feelings more harmonious.                
3. Economical                
Bingo is a game of chance that has been around for decades. It was originally played with cards and bingo balls in a physical environment and now it is available online. Playing bingo online provides many benefits, such as saving time and money. You don't need to go to a physical casino or find a fair bingo station. Also, e bingo will mark the winning number automatically so that players check if "bingo" or not very fast.                
A Story from a Depressed Friend:                
We all know that when you are diagnosed with COVID-19, you must stay at home. Not allowed to leave the house or room. Eating, bathing, and sleeping must be separated from the family. That kind of loneliness and helplessness is something that most human beings have never experienced. My friend almost got depressed because of it.                
Fortunately, the Internet is very popular now, and there is a sound electronic payment system. He regained his self-confidence by winning online bingo and other games. Although gambling games have addicted many people with poor control, they have also saved some helpless Filipino friends                
☀ Pleasurable Pastime: Jili Lucky Bingo Online ☀   
Bingo games that rely entirely on chance, like lotto and slot machines, offer players a chance to win real money without much effort. While playing Lucky bingo isn't exhausting, resting is crucial to not losing your mind while engaging in the game. Most importantly, players should enjoy the exciting and enjoyable process instead of playing endlessly.                
Some of the ways to avoid gambling addiction:                
E Bingo is an activity that can become addictive. It is important to understand the risks and know how to avoid gambling addiction.                
1. Learn relaxation techniques such as deep breathing, meditation, yoga, or prayer.                
Deep breathing is one of the most effective ways to help a person relax and reduce stress. It has been shown to be an effective way to keep calm and reduce anxiety. It also helps with sleep quality and can help people achieve their goals. It can also help with focus or concentration during the day if you use them at the right time. When you've been playing bingo all night and you can't sleep, try taking some deep breaths. When you breathe deeply, it causes your body to release endorphins which are chemicals that make you feel good. Yoga is another way to relax and it also helps with flexibility and strength in the body.                
2. Never use your credit card or take out loans to gamble with real money.                
If you are struggling financially, try to get help from family, friends, or a credit counselor. Never borrow with usury. When people are depressed, luck stays away. At this time, everything feels unsatisfactory. Try recalling some happy memories, or taking a trip. When you feel like you've found your luck again, start playing with money you can afford.                
★ Wish you the most enjoyable online e bingo experience for real money  ★ 
Don't forget to Register First!    
☰ Read More :                         
♕ 2023 New Trend of e Bingo Online | Real Money in the Philippines               
♕ Top 5 Jili Slot Games | Slot Online Casino Using GCash Philippines                            
♕ Secrets to lotto result you should know                            
♕ 2023 SCHEDULE OF LOTTO DRAWS - PSCO