MLBB Creator Camp is a global creator training program hosted by Moonton, the developer of the Mobile Legends: Bang Bang esports game. The program aims to help content creators in MLBB games to become successful by providing them with expert guidance, contests, and challenges, as well as the chance to win prizes.
*Mobile Legends: Bang Bang is a multiplayer online battle arena (MOBA) game for mobile devices, where players team up to battle against each other in real-time. It was developed by Moonton and released in 2016. The game has gained immense popularity and has over 1 billion downloads worldwide, making it one of the most popular mobile games in the market. It has a huge esports community and is regularly featured in major gaming tournaments and events. Before talking about how to join MLBB Creator Camp, let's see what it is.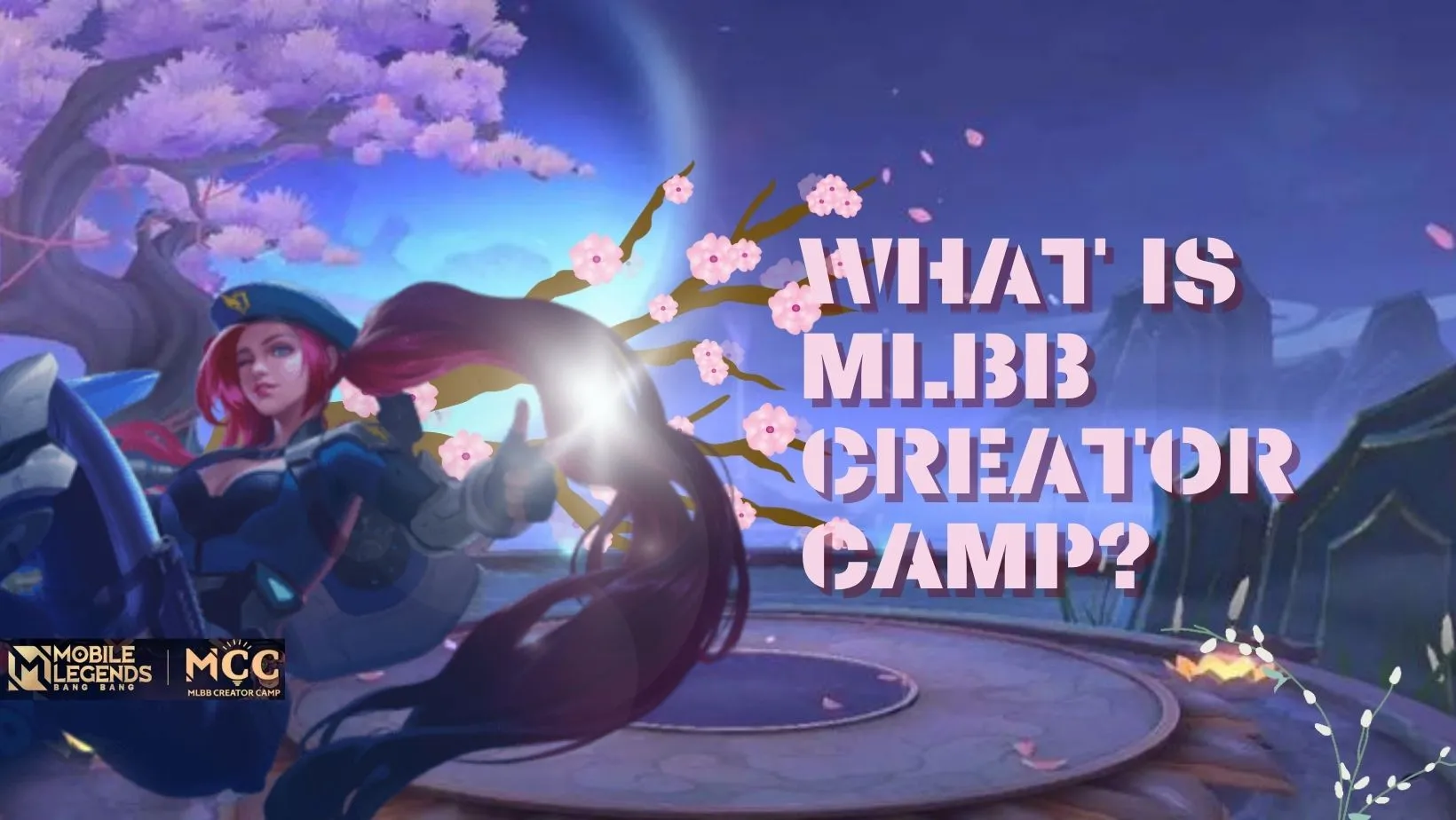 What is MLBB Creator Camp?
MLBB Creator Camp is a global creator training program hosted by Moonton, developer of the Mobile Legends: Bang Bang esports game. Essentially, this program aims to nurture, develop, and help content creators in MLBB games to become successful. There will be 40 contestants selected from different regions who will undergo a two-month training program. Provide them with expert guidance, encourage them to participate in contests and challenges, and give them the chance to win wonderful prizes. Here is a detailed explanation of how MLBB Creator Camp works and what it entails.
MLBB Creator Camp is a global program that attracts participants from different countries and regions. The diversity of participants allows them to learn from each other and network, as well as enhance their skills and knowledge to become successful content creators. It is possible for participants to network with other contestants and professional guides in order to share their thoughts and ideas and to provide each other with motivation and inspiration in their content creation journeys.
1st Stage: MLBB Creator Camp Cultivates Successful Content Creators
During the first phase of the program, the participants of MLBB Creator Camp will receive professional guidance from Moonton and other renowned content creators. Instruction ranges from editing techniques, film editing, sound design, gameplay commentary and social media marketing. These guides help MCC participants improve their creative skills, which in turn improves the quality of their content and can attract more esports viewers and fans. This is an invaluable opportunity for those who want to develop in the field of content creation to grow and improve through learning and doing.
2nd Stage: Elevate Your Content Creation Game
In the second phase, MCC participants can participate in unique challenges and competitions. Challenges and competitions promote the creation of more engaging, innovative, and captivating content, which can help one develop their brand and social media reputation, and increase viewers and followers. Taking part in these MLBB Creator Camp challenges and competitions is not only a test for the participants but also an opportunity to display their creativity and talent. With these challenges and competitions, participants learn how to create high-quality content on a limited budget, and can win cash prizes and other rewards.
3rd Stage: Increase Your Brand and Reputation with Moonton eSports Professionals
The third phase enables participants to work with Moonton's eSports professionals to create more professional content and further develop their brand and social media reputations. The collaborations will provide participants with an opportunity to understand the latest trends and technologies in esports game development and content creation, and they can be a source of more development opportunities in the future.
Finally, by participating in the MLBB Creator Camp, participants can build their brand and social media reputation and have the opportunity to become successful content creators. Success depends on professional skills and creative talent in this highly competitive market. Through learning, challenge, and collaboration, MLBB Creator Camp provides participants with the opportunity to develop their professional skills and creative talents.
Understand the Benefits of Knowing How to Join MLBB Creator Camp
Joining MLBB Creator Camp is an excellent way to become part of the MLBB Creator Community and explore the many benefits of being part of this growing community. This is an exciting opportunity for esports gamers of all levels. As a member, you will have access to exclusive rewards programs, join a team of other creators, and learn about the latest game camps. This is an amazing chance to become part of a creative community and discover how you can use MLBB to its full potential. With these benefits, you can make your mark in the MLBB world and be part of something bigger than yourself.
The Mobile Legends Creator Camp offers the following perks:
Social media support from official Mobile Legends accounts
Interactive Community for Creators
Diamond Reward every week
Merchandise for official games
Online and offline events
Skins aplenty
Collaboration with brands
Promotion of ads
How to Join an MLBB Creator Camp?
Joining an MLBB Creator Camp is the perfect way to learn the basics of esports and hone your competitive skills. With an interactive platform, you can get trained by experienced professionals who have mastered the art of esports. It provides all kinds of tutorials, online courses and other resources that you can use to improve your gaming experience.
You can join an MLBB Creator Camp from any part of the world and take advantage of its various learning opportunities, such as one-on-one coaching sessions, team practice drills, lectures from industry experts, team building activities and more. All these activities will help you better understand how to make the most out of your time in the camp and maximize your learning potential.
1. First, you will need a Discord account. 
As soon as you have a Discord account, you can choose to use the web version or download the Discord APP/desktop version.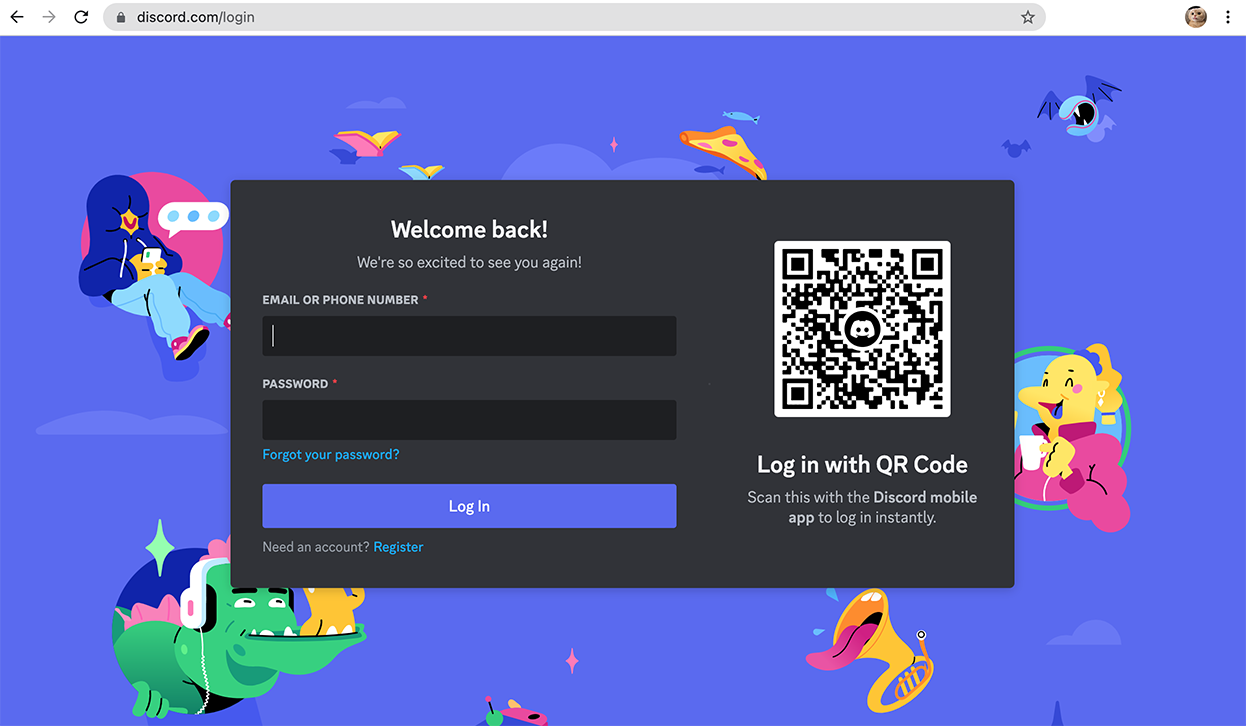 ・Users of mobile phones can download Discord by visiting the website.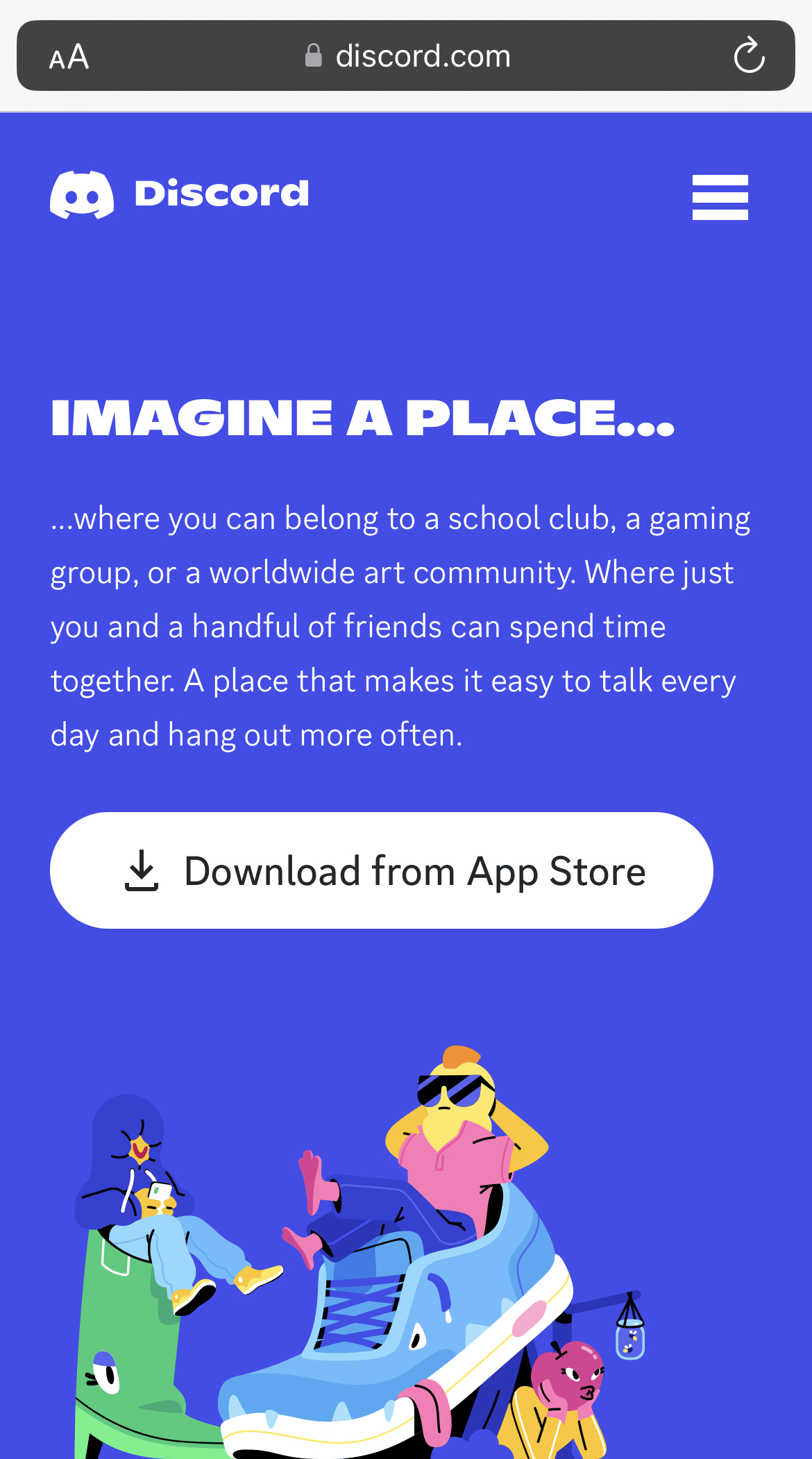 ・Computer users can either use the web version of Discord or download and install the software. During the download process, you can create an account.
2. Go to the official website of MLBB Creator Camp > Click "Join us"

3. You will enter the MLBB Creator Camp Discord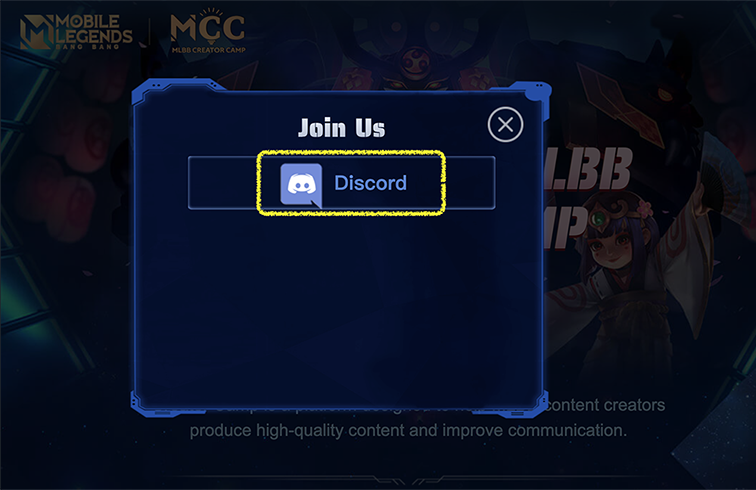 What else can I do to get the benefits if I'm not in MLBB Creator Camp?
MLBB is an accessible, enjoyable, and fast-paced game for everyone. You can use your mobile phone to enjoy the thrill of the game anytime, anywhere. The game only takes 8-15 minutes to complete, so you won't spend a lot of time playing it. Therefore, players will not get bored. Mlbb heroes in the game have specific roles that play an important part in the battle.
The eSports phenomenon has become a global phenomenon with millions of fans tuning in to watch their favorite gamers compete. It's now possible for fans to profit from the action online thanks to the rise of online betting platforms. There is no doubt that esports are becoming more and more popular in the Philippines. You may be able to benefit from this option as well.
Why is eSports fascinating?
Gaming as a hobby has a different mentality than gaming as a leisure activity. People play for recreation. There is another reason why they bet, though. Esports games are just thrilling to them, and they love to test their knowledge of them.
Secondly, there are gamblers who are serious about making money, and these people put a lot of effort into their decisions. They also tend to spend some time thinking about how to get them to bet on sports events and strategies involved in sports betting. Not only do they want to entertain themselves, but they also want to win money. In e-sports games, there is a huge gap between team A and team B when it comes to strength. Therefore, one who understands this game has a much greater chance of making a profit than one who bets on it.
eSports odds are usually in favor of bettors
As we mentioned before, esports is still a fairly young gaming industry compared to other sports that have been around for decades. For this reason, oddsmakers sometimes have difficulty getting the right odds for certain games and tournaments. Games like these are unpredictable and live. Bettors may consider this a gold mine from this perspective. The odds for the same event can often differ greatly between two bookmakers. It is therefore possible to find odds that are worth your money with a little research.
Conclusion - After Joining MLBB Creator Camp
As a result, MLBB Creator Camp is a great opportunity for talented and passionate individuals to realize their dreams. Do not miss this opportunity if you want to be a successful esports content creator!
Now is the time to get in on the action with its exciting betting options, wide range of games, and potential payouts. So what are you waiting for? Play Esports online betting with Nustabet for big wins!
| Read More: Here are the best MLBB Heroes you need to try in 2023 MPL PH
| Read More: How Much Can You Earn Money Online in the MPL PH 2023?
| Read More: The Top 5 MLBB Highest Win Rate Heroes in MPL PH Season 11